Before and After Dental Photos - Smile Makeovers Media, PA
All dental work shown here was completed by Dr. Dean Sophocles on patients just like you. Schedule an appointment today to see what we can do to improve your smile!
Cosmetic Restoration


Before

After
---
Front teeth cosmetic restoration by Dr. Dean Sophocles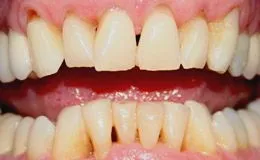 Before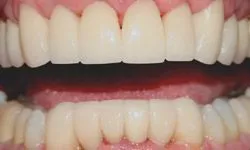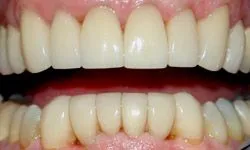 After
Immediately after application and one week later
To restore to optimal health and beautify the dentition, Dr. Sophocles applied 14 laminates (veneers) — eight upper and six lower. Laminates by daVinci Dental Studios .
---
Full-mouth cosmetic restoration, in progress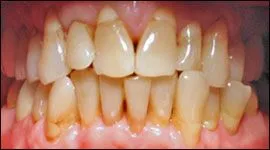 Before

After
To restore the upper teeth, Dr. Sophocles applied ten porcelain laminates (veneers). These laminates were crafted to correct not just the shape and color of the patient's teeth, but also the bite — this is a process known as "instant orthodontics".
Restoration of the bottom teeth is now underway. Stay tuned for further pictures!
---
Single Tooth Implant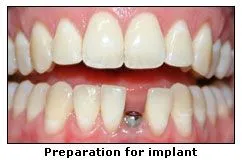 This patient had a tooth that never formed; medically speaking, this is known as agenesis of a tooth (in this case, the mandibular left central incisor).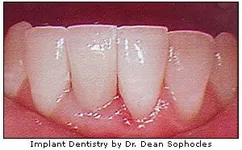 A single tooth implant improves not only the patient's smile but also the patient's ability to bite and speak.
---
---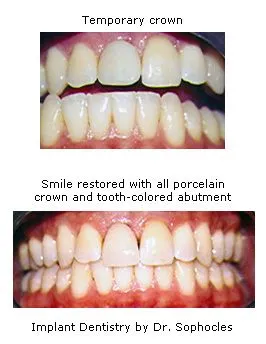 ---
Professional laser bleaching on front tooth plus at-home bleaching
Treatment by Dr. Dean Sophocles
Read more about this case!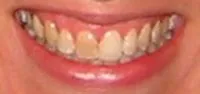 Before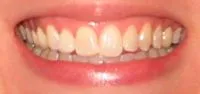 After
---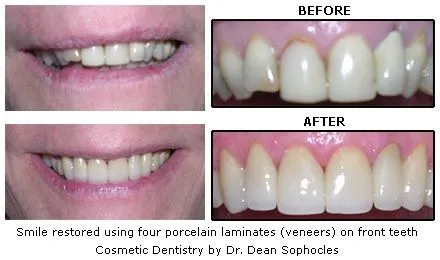 ---
---
---
---
---
---
---
---
Cavity on side of tooth, direct resin restoration
---